The H9 Control app provides remote control access of all Eventide effects pedals. With H9 Control, you can manage parameters, presets and settings with an easy to use interface. Get instant access to over 500 presets that push the boundaries of delay, reverb, pitch-shifting, modulation, distortion and more. H9 Control is available on Android, iOS, Mac and PC.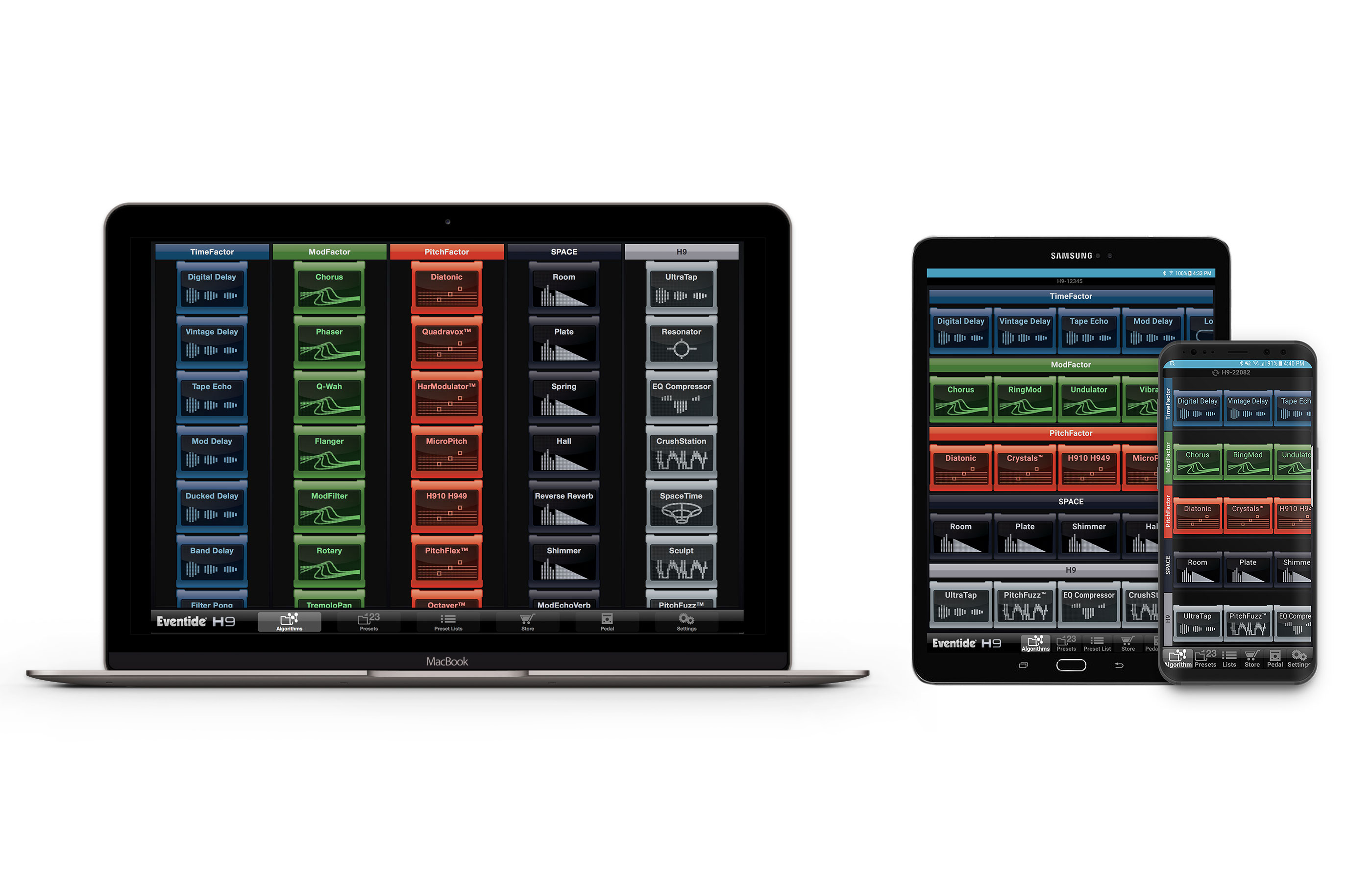 Features
Manage multiple parameters and instantly create new and unprecedented sounds using The Ribbon control.

Easily access Pedal Settings such as Tuner, MIDI Settings, Routing, and Aux Switch Mappings.

Manage and create unique sounds with the editor librarian.

Create Preset Lists using the drag-and-drop feature.

Audition and purchase new effect algorithms via the built-in Store. (H9 Pedals only)

Wireless control via Bluetooth or access via USB.